Crinan went to stay with a friend while we (his irresponsible parents) were away for a few days. To make us feel jealous, Crinan sent us this holiday diary and we thought we would share it with you.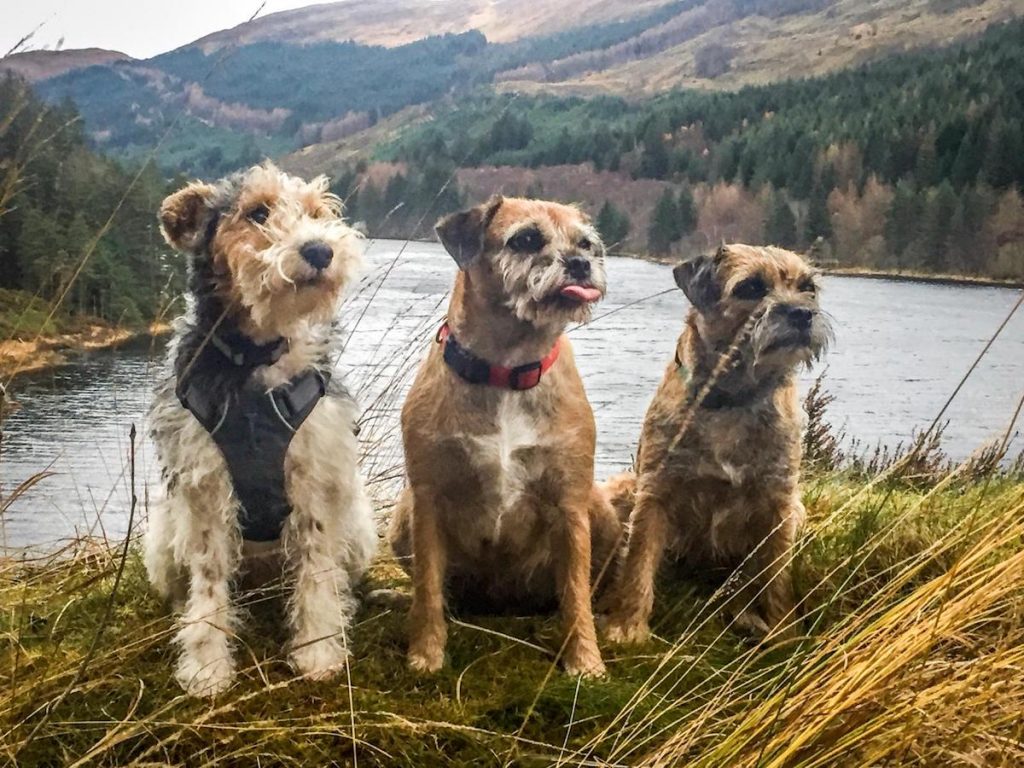 I stayed with Maggie for a few days and this is me with her and one of her girlfriends…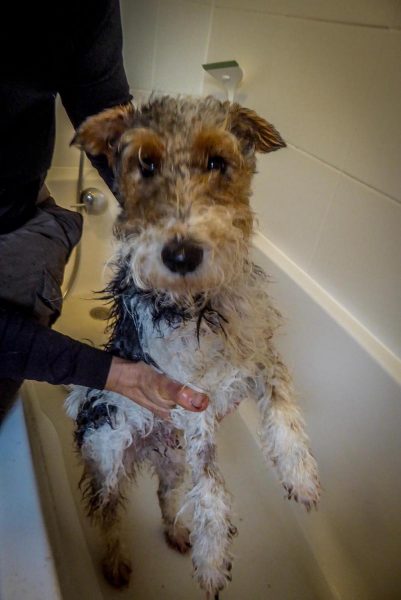 I played with a Deerhound today and may have landed in a bog – but it was brilliant fun!
The bath not so much…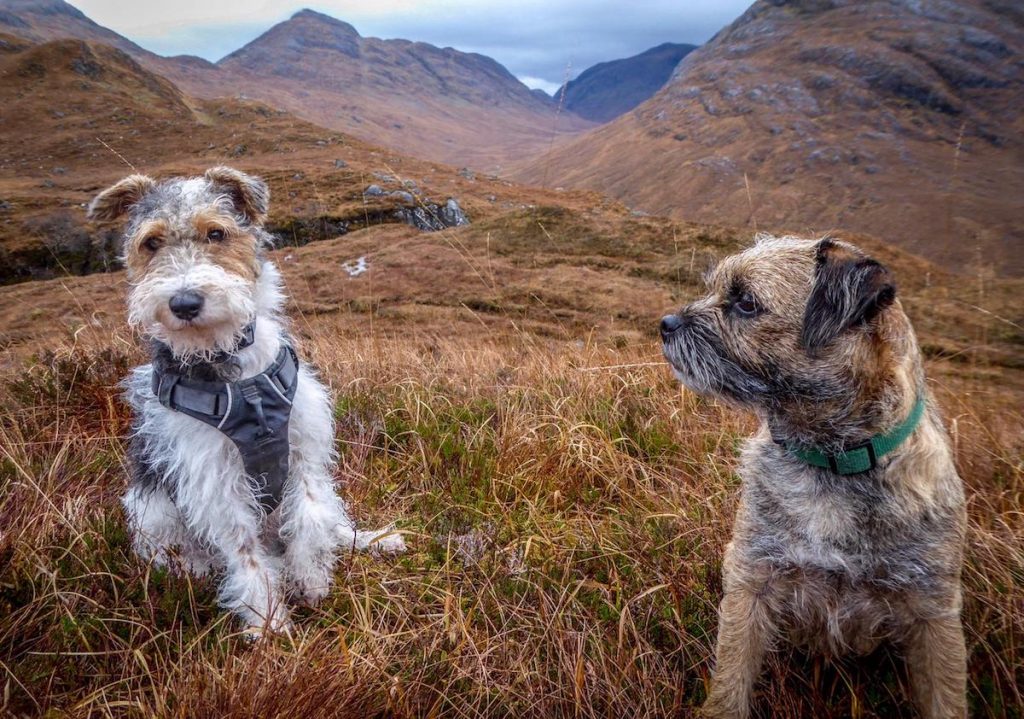 A big walk today – managed to avoid the bogs, so no bath tonight!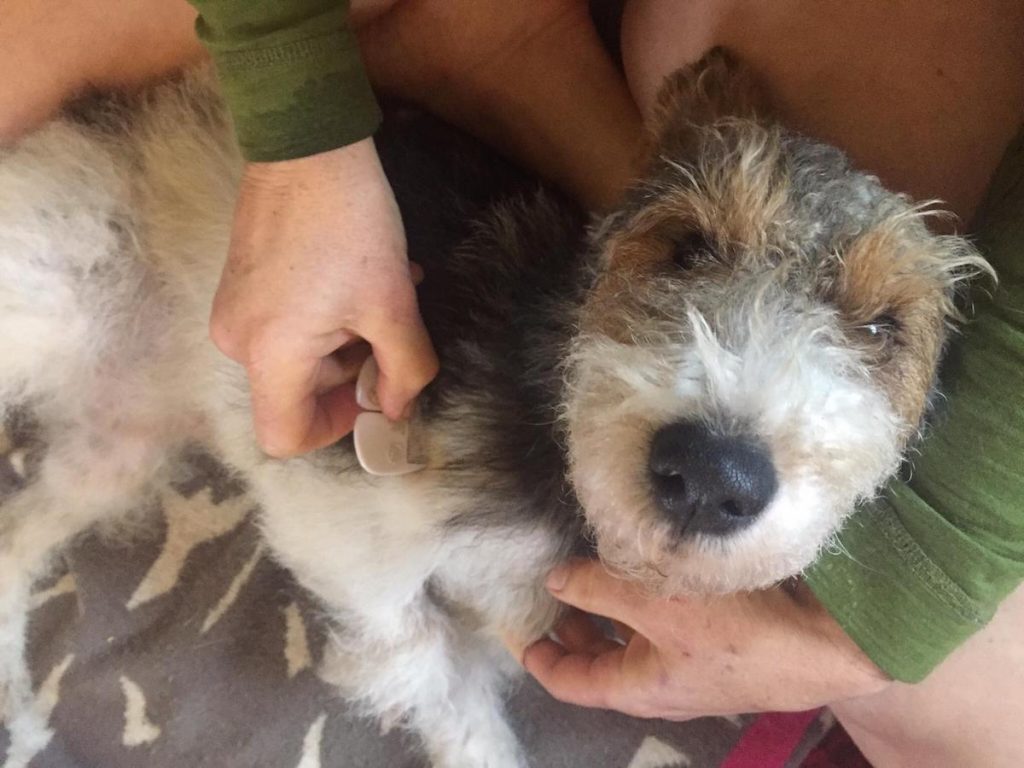 I much prefer a brush to a bath. I'm quite a handsome chap really…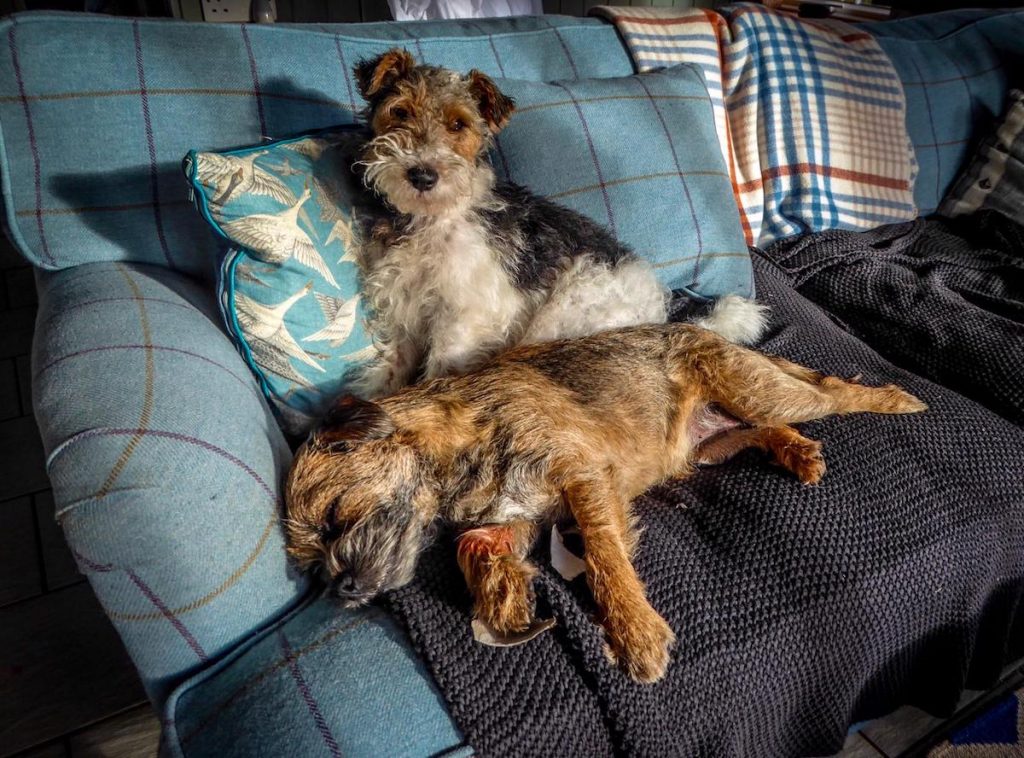 Well, the nerve of some girls!… Good thing Maggie and I get on so well!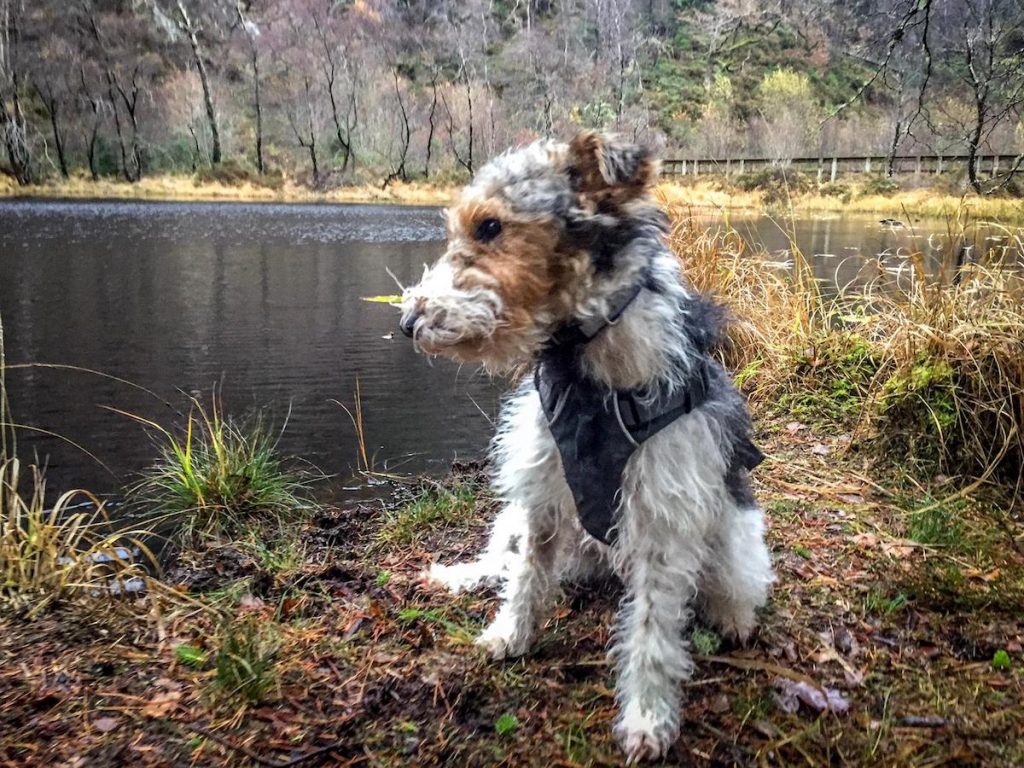 Final walk near Acharacle…so peaceful. Not for long though, as my new favourite game is to bark randomly at nothing and set Maggie off too – it's great fun and drives Maggie's mum crazy!