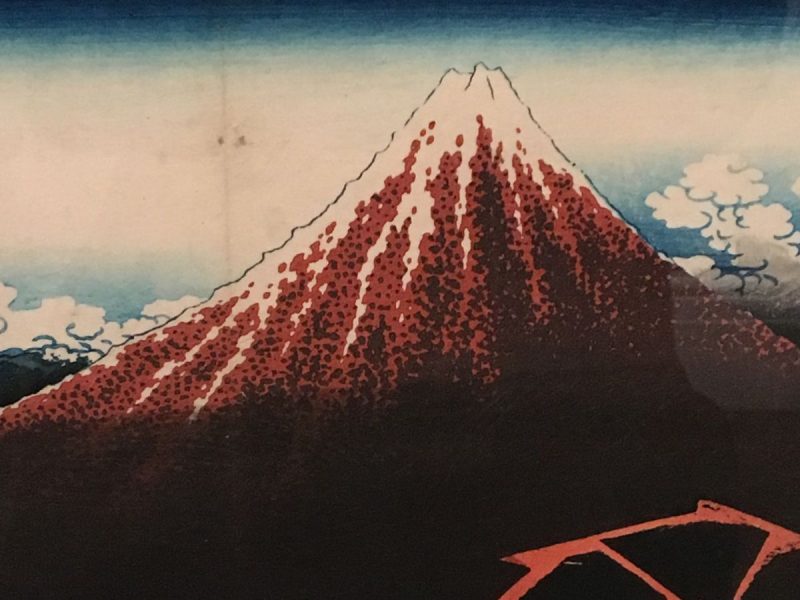 Ard Daraich is an excellent base for those who enjoy walking, whether to conquer our highest Munro, Ben Nevis, or to have a gentle stroll on the beach. The parish of Ardgour has been described as an Undiscovered Walkers Paradise with twelve Corbetts to choose from. On a clear day you get stunning views, ranging from looking south towards the isle of Jura or northwest to the Cullins on Skye. To get the routes for more ambitious walks we recommend using the website "Walk Highland."
Here we give a pictorial guide to some of the more gentle walks; walks which we do with our dog Crinan.
You can go for a walk from the house with no need of a car. Either turn left and walk up the glen following the River Gour and even go the twelve miles to the next village of Strontian or turn right and find the beach.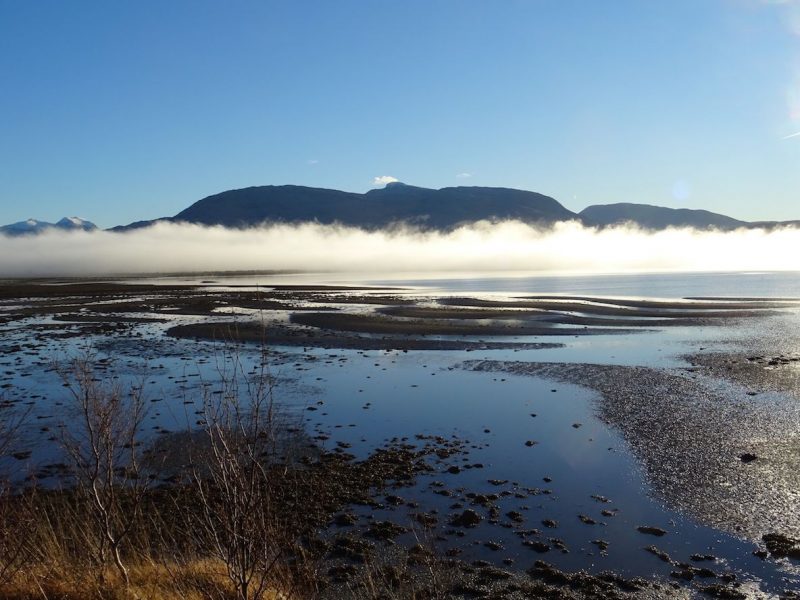 On a bright autumn or winter day, we sometimes get a mist over the water when the air temperature is colder than the seawater.
At the end of our lane, there is a large beach. It's a wonderful place to potter and beach combe or go for a brisk walk to the shipping waymark in the middle of Loch Linnhe.
Very good for dog walking, it is Crinans favourite walk although we have still to persuade him to swim!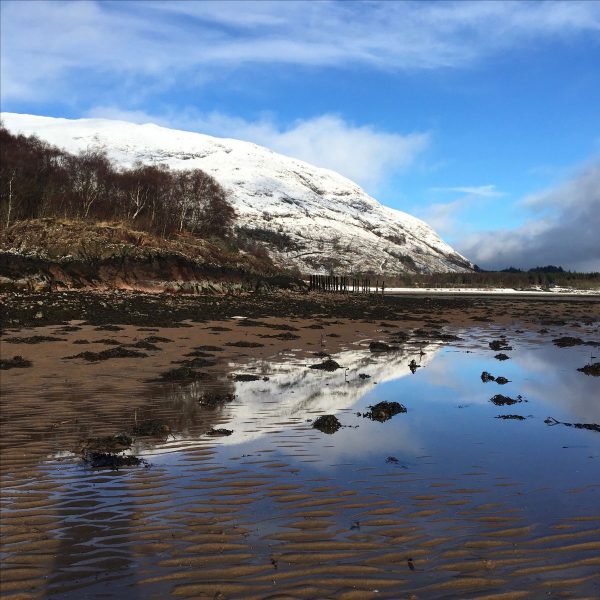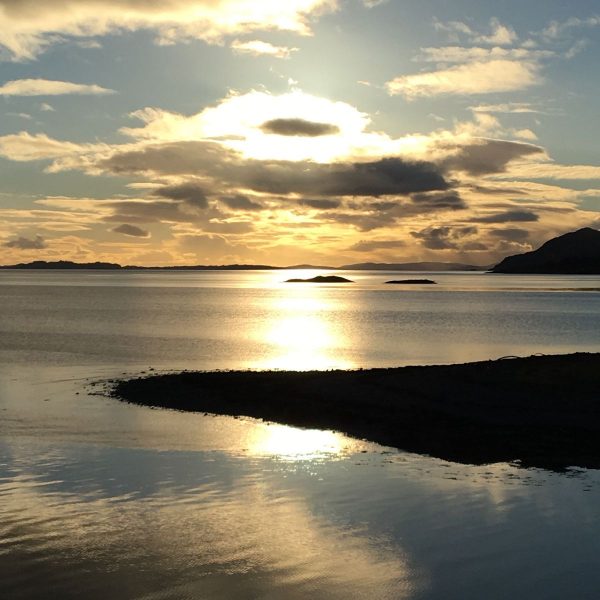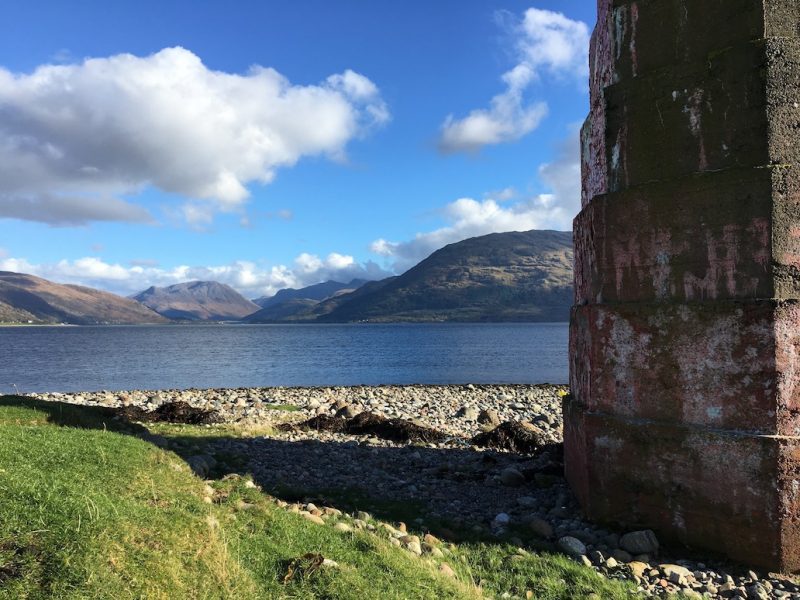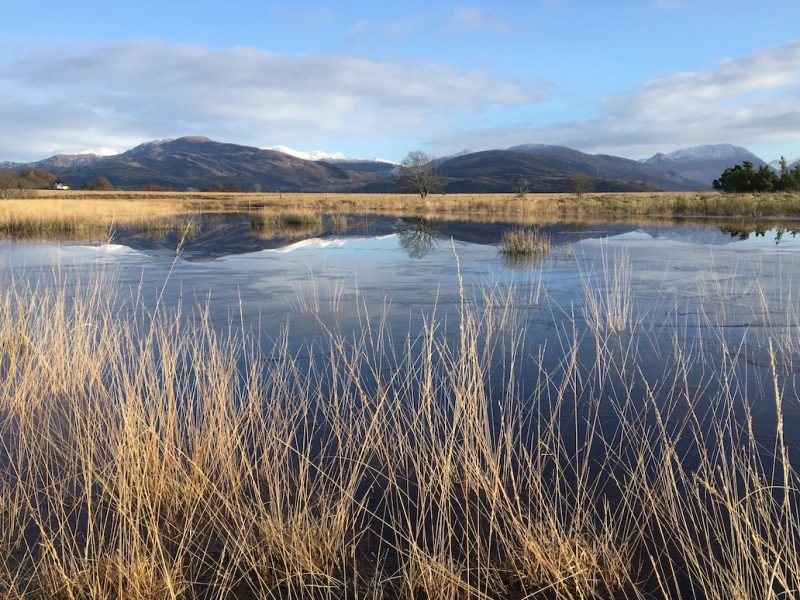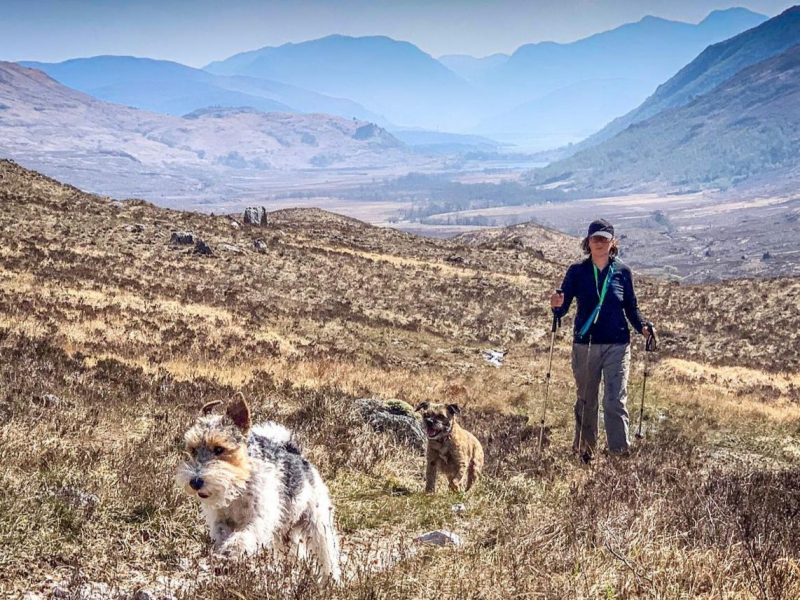 Glen Gour eventually leads to Strontian. There is an old drove road through the glen and twelve miles later you will arrive at the nature reserve of the Ariundle Oak Woodland. At the Ariundle Centre, you find home baking and a cup of tea; there is often a welcoming log fire. If planned in advance we are happy to come and collect our guests so there is no need to work out how to get home; we are there with a lift!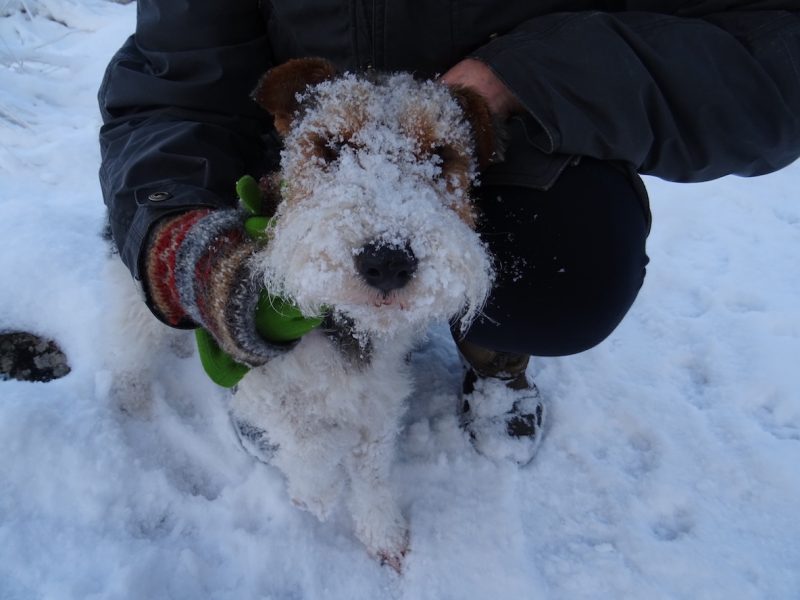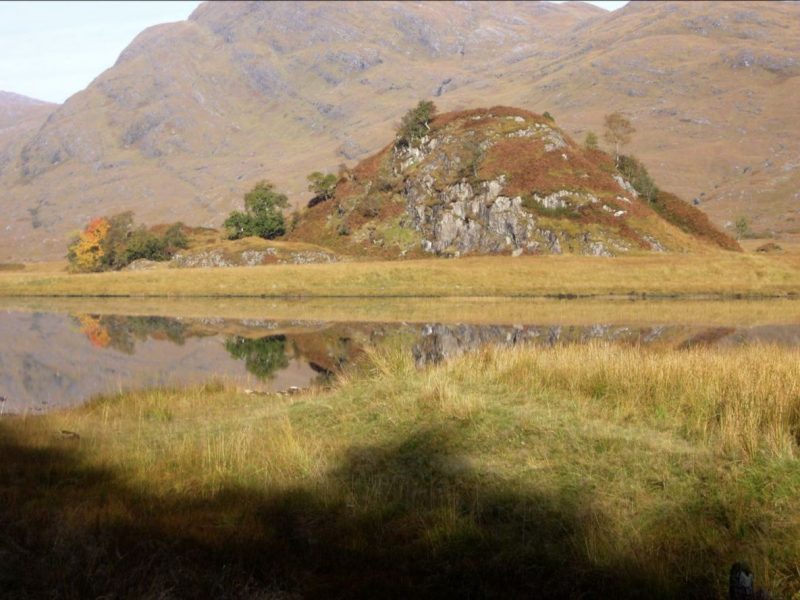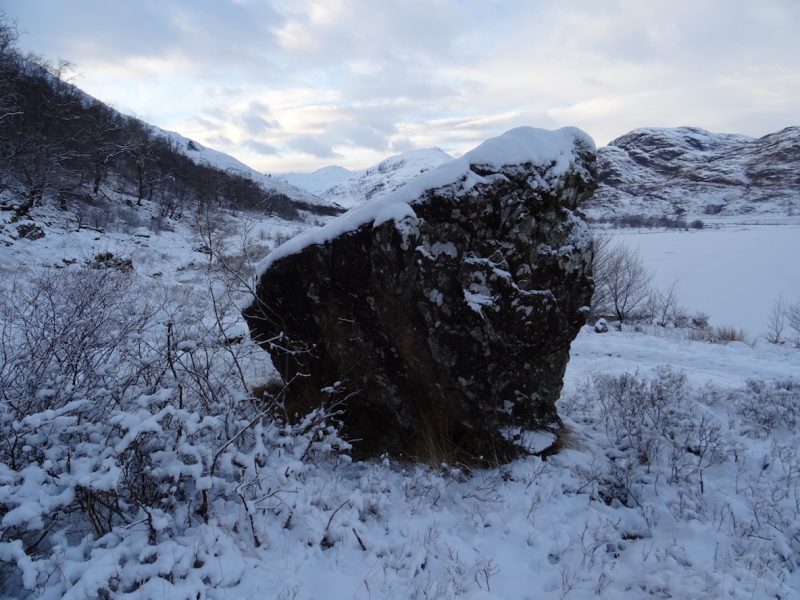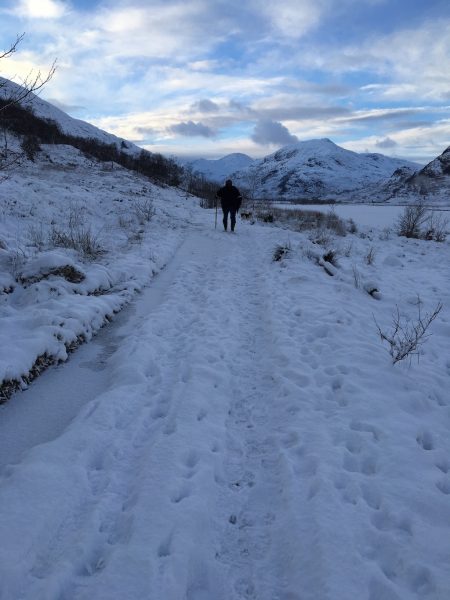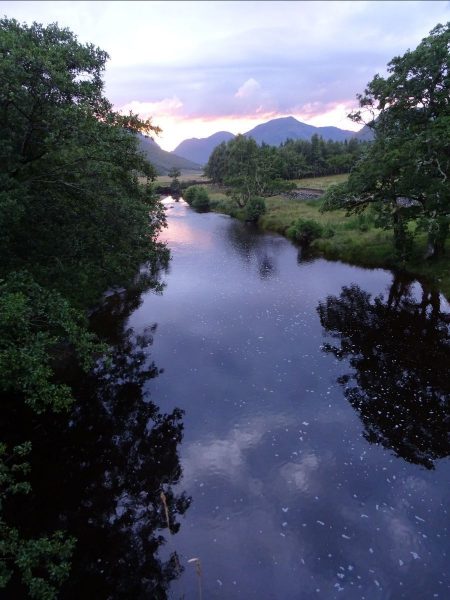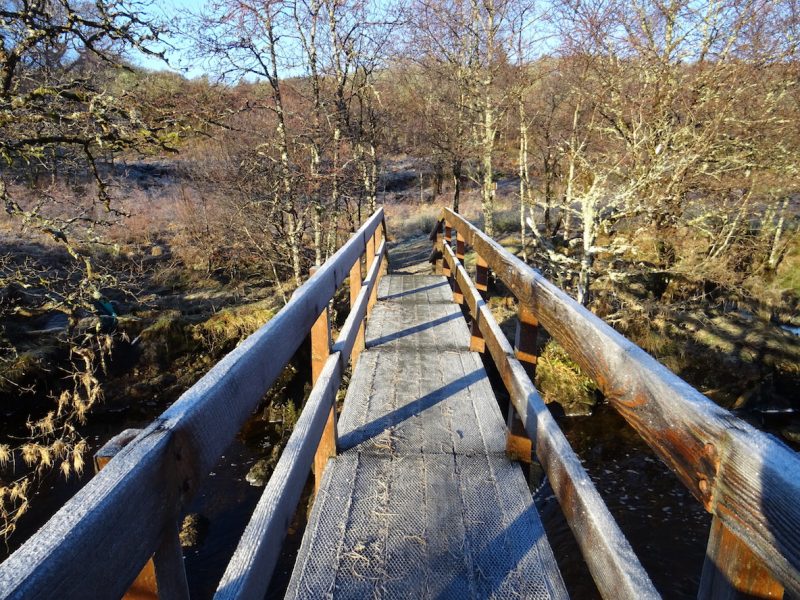 In the village of Strontian there is a nature reserve. The Ariundle Oak Woodland has marked walks which take anything from half and hour to over two hours. Suitable for every level of fitness, you can either walk a circuit with board walks, or climb one of the many hills at the head of the glen.
The Forestry Commission has also created another amenity walk in Strontian; Phemies Walk. A good half hour and excellent for wet days and during the autumn, fungi foraging.