After our last newsletter, it has been lovely to hear from several of you and to receive some last-minute bookings from returning guests. We have also enjoyed meeting some new Ard Daraich visitors and extending our friendship to more people. Just today we said goodbye to a friend returning to Malawi; tomorrow we do so again to an Israeli who has been here for three weeks. The guest in the cottage, who also left this morning, is a poet whilst there is a professor of political philosophy in the Garden Apartment. We love having such interesting and diverse people to stay and it widens our world in an exciting way.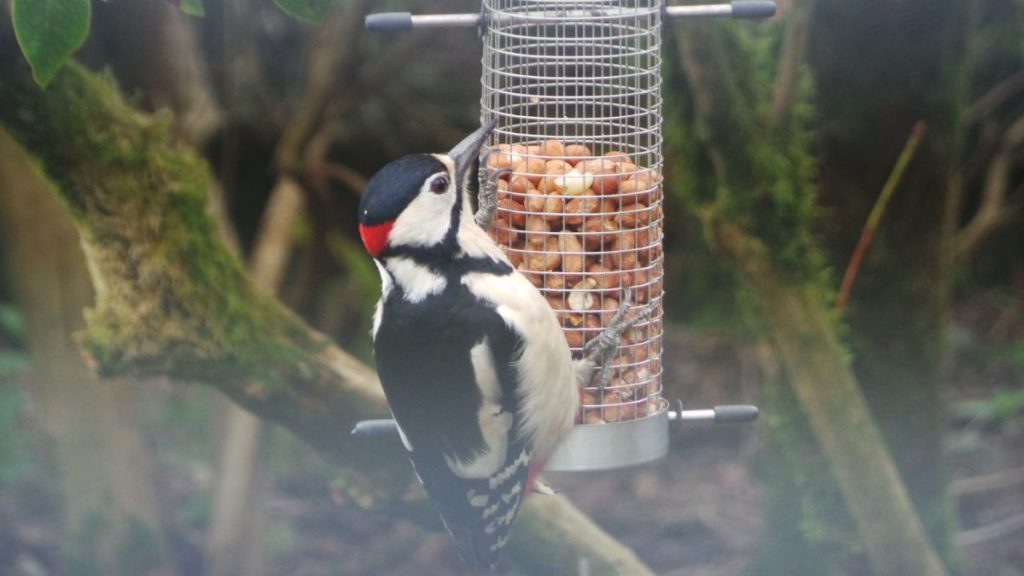 This month is about the wildlife our guests have seen. Many people come here to experience wildlife in a way they are not able to at home. It is they who write this newsletter as I have collected some of the comments we receive:
"I'd never seen an otter until I came to Ard Daraich. Norrie and Anna assured me that I would, but I was sceptical. Within five minutes of turning up at the hide, there he was. There's a decent telescope, but take binoculars if you have them. I watched him catching and eating crabs in the kelp for half an hour. A wonderfully peaceful place to watch this incredible animal."
Andrew Plaistowe. December 2018.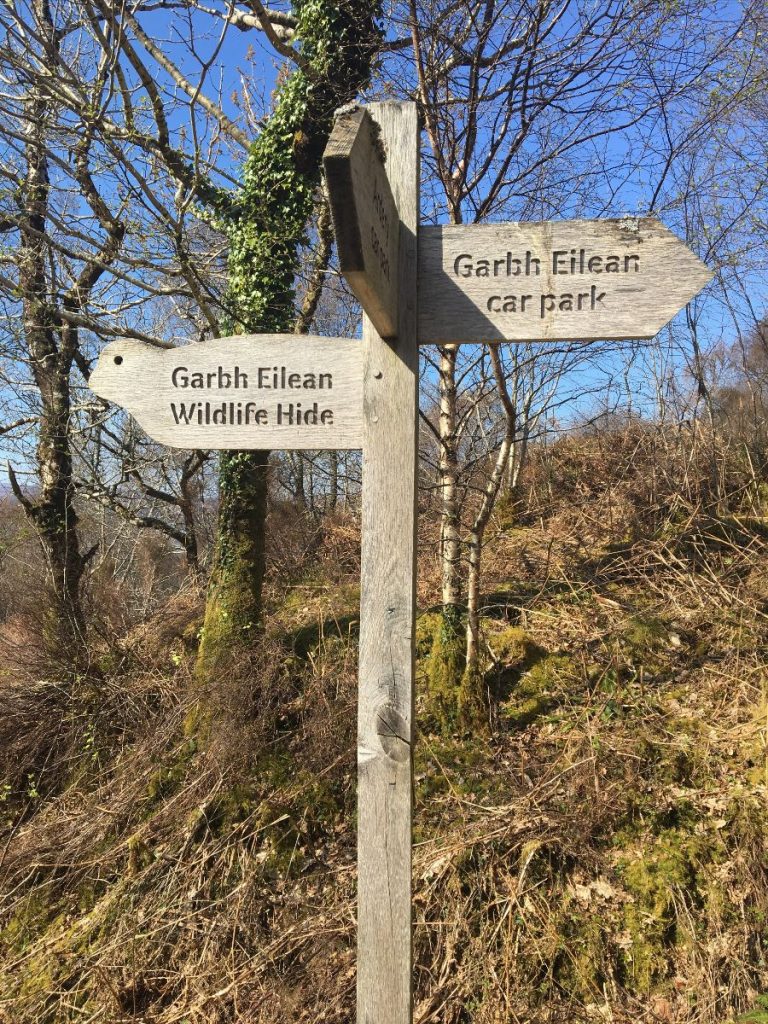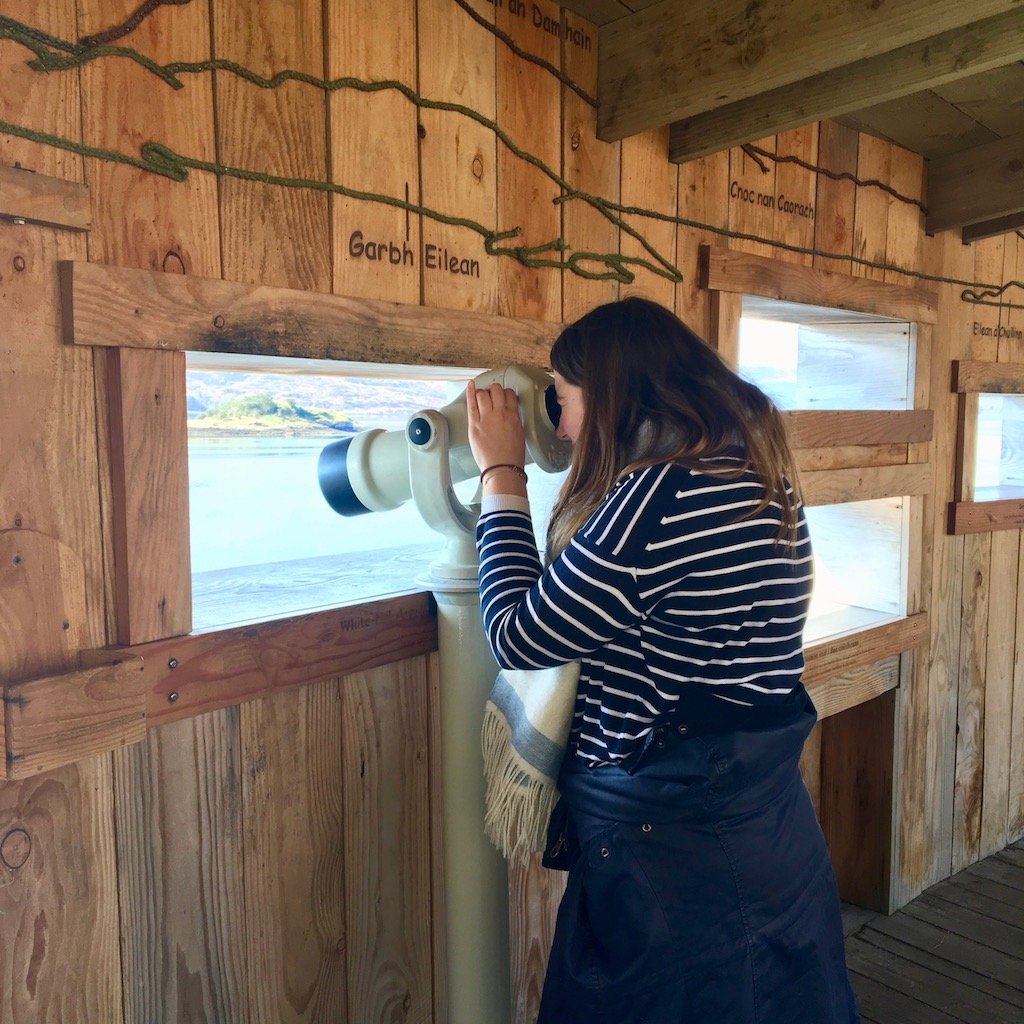 "Our third stay in this very comfortable and, with wood burner on colder days; cosy Garden Studio. While our hosts prepared the wonderful Ard Daraich garden for Spring, we enjoyed walks and wildlife near and further afield: the best of birds on the feeders outside the kitchen window including Coal Tits and Great Spotted Woodpecker and the endlessly changing songs from the Song Thrush, a family off Long-tailed Tits nearby with Curlew on the shore and a juvenile White Tailed (Sea) Eagle plus the ever-present colony of grey seals, not to mention the moody Ben Nevis topping the magnificent skyline.
Further afield in Ardnamurchan and Mull, Golden and Sea Eagles high and low, a male Hen Harrier, otters cavorting in the kelp. Great Northern Divers and Mergansers in the sea lochs. A wonderful place to sink into the natural world."
Simon Taylor. February 2019.
Golden Eagle
Unmistakable king of the sky. If you were to lie on the ground and pretend to be dead you might find you have a close encounter, otherwise, keep looking to the mountain tops.
Sea Eagle
Recent pretender to the king of the sky. Often sighted on the shoreline. Keep your small dog close to you when out for a walk. The hens have a canny way of knowing when they are about – they hide under the shrubs.
Wildcat
Rarely seen, but have now opened a vegan Coffee Shop in the High Street of Fort William. Our Thomas is of the bloodline.
Grey Seal
Make sure your holiday meets with the ultimate seal of approval. When the sea is warm enough you can swim with them off our beach.
Otters
Stewards inquiring into wild swimming reveals that otters cheat – their fur is so dense they never actually get wet. Be patient and lucky when seeking put their company for a game of cards.
Written by Alice Shaell and Norrie Maclaren!
Christmas 2018.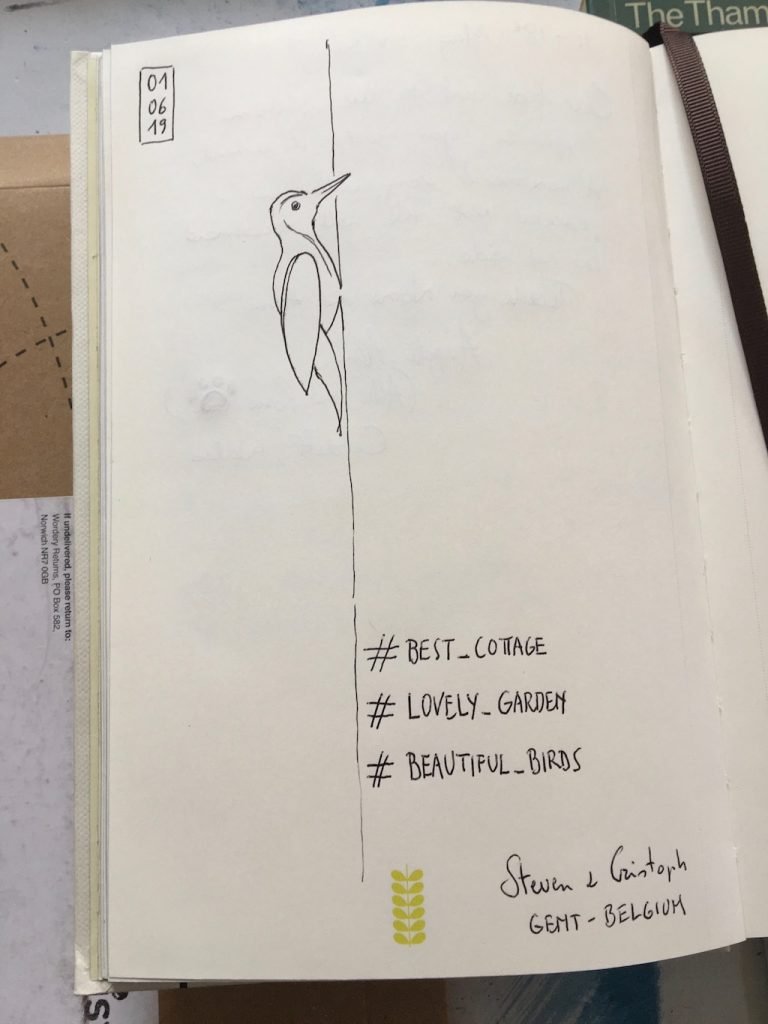 The news from Crinan is that he took us to the isle of Barra to have a family reunion with his mother and grandmother and had indeed hoped to meet his two brothers. Sadly the brothers were too busy but we came to hear that they are known as the Holy Terrors! More importantly, we did meet Crinan the man; he whom Crinan the dog takes his name from. We all helped with peat cutting.