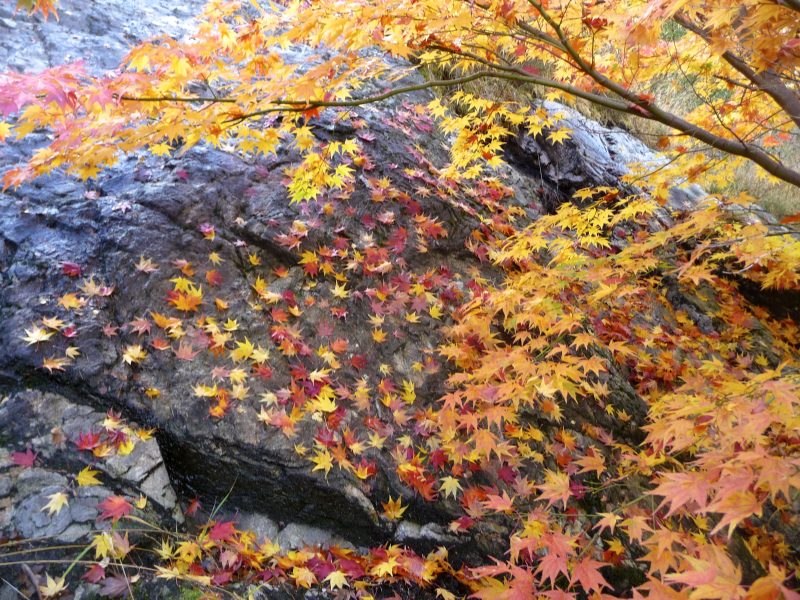 At Ard Daraich we do a particular form of gardening. Norrie calls it Extreme Gardening or Gardening with the Elements.
We live at the bottom of a steep infertile hill; blanket peat over granite and we use the topography to inform the design as paths meander up the hill. Where there is little soil we often use an old kitchen knife, stiff bristle brush and ladders to access the bigger rock surfaces, scratching away the natural litter that collects in cracks and crevices. With our high rainfall it doesn't take long for the leaf litter to settle and become host to mosses and lichens. A carpet of green creeps across every surface creating an enveloping blanket of velvet. To exploit another element, rock, we clear some of the biggest areas to expose the glittering crystals in the rock surface.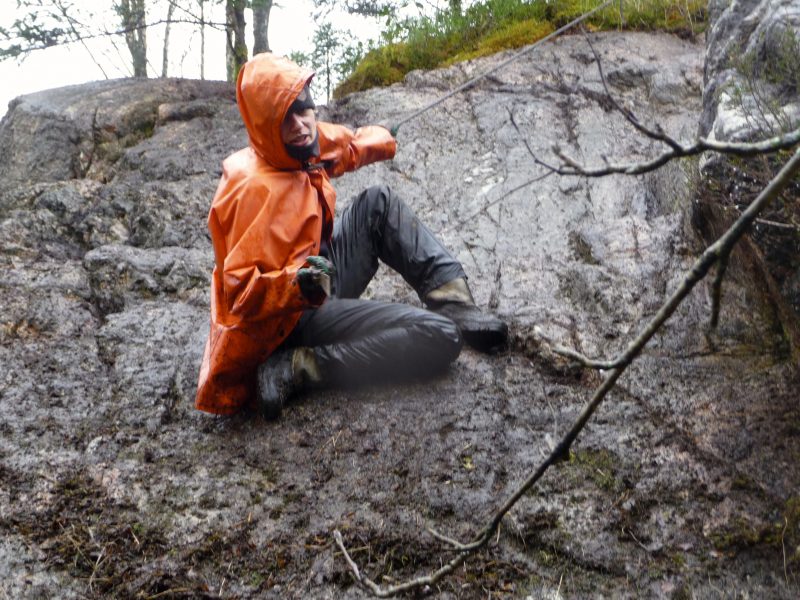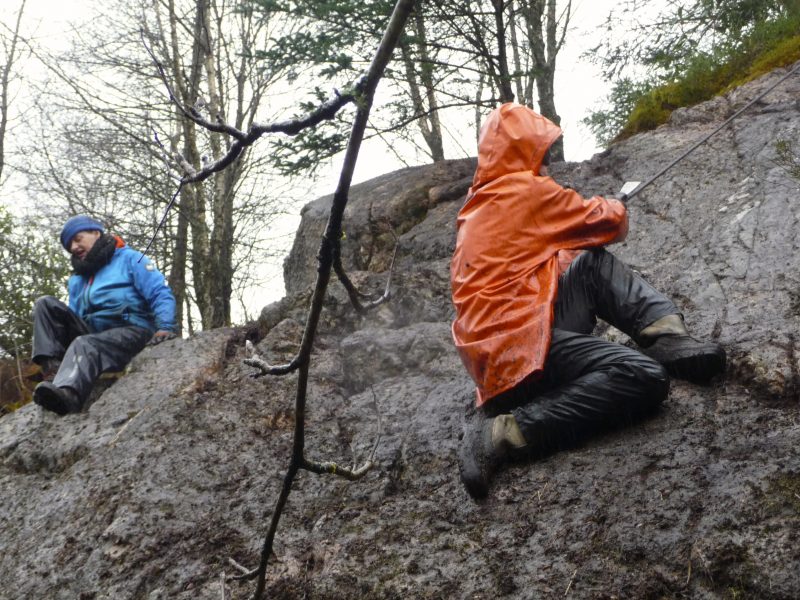 Not happy with just gardening at home, Norrie also occasionally takes on other places. At the moment he is enjoying the restoration of the garden at Achnacarry, somewhere he has known all his life. He gets great satisfaction from helping to restore a much loved place. The bones of the previous planting are still there but have largely been submerged by twenty years of saplings and brambles. Now with the nickname 'Brambles' Norrie has developed a reputation for grappling brambles from the soil with his bare hands, he seems not to mind the lacerations!
He is also helping to replant the island in the middle of the river. I have never known a house located in such a dramatic position and the rooms look out across a bend in the torrent.